Lewis and Clark Golf Trail

Trailblazing is generally done metaphorically these days, but long ago people blazed trails on foot, and the most famous American explorers were undoubtedly Lewis and Clark. Though these intrepid adventurers couldn't distinguish a niblick from a mashie, an 18-course golf trail named for L&C presently runs through North Dakota.

Among the more highly regarded courses on this trail, Bully Pulpit follows the Little Missouri River and wanders into the Badlands. The dramatic landscape and imaginative layout contributed to Golf Digest ranking Bully Pulpit No. 1 among its "New Affordable Courses," the first North Dakota course to earn such a distinction. This is, of course, only one of the trail's courses, all of which can easily be found without the help of Sacajawea.

For Golf A Package Quote Click HereInquire Now
---
Lewis and Clark Golf Trail Golf Courses
Golf Course Name
Type
Architect
Apple Creek Country Club
Bismarck, ND
701-258-5234
Private
Robert B. Harris
Bully Pulpit Golf Course
Medora, ND
701-623-4653
Resort
Dr. Michael Hurdzan
Edgewater Country Club
New Town, ND
701-627-9407
Semi-Private
Hawktree Golf Club
Bismarck, ND
701-355-0995
Public
Jim Engh
Hazen Golf Club
Hazen, ND
701-748-2011
Semi-Private
Heart River Golf Course
Dickinson, ND
701-225-9412
Public
Abe Espinosa
Linton Country Club
Linton, ND
701-254-9093
Private
Painted Woods Golf Course
Washburn, ND
701-462-8480
Semi-Private
Pheasant Country Golf Course
South Heart, ND
701-677-4653
Public
Riverwood Golf Course
Bismarck, ND
701-222-6462
Public
Leo Johnson
Souris Valley Golf Course
Minot, ND
701-857-4189
Public
Square Butte Creek Golf Course
Center, ND
701-794-3623
Semi-Private
The Links of North Dakota
Ray, ND
701-568-2600
Resort
Stephen Kay
Tom OLeary Golf Club
Bismarck, ND
701-222-6531
Public
Dan Waldoch
Westridge Golf Course
Underwood, ND
701-442-5555
Public
Don Herfort

Custom Golf Package QuoteClick Here For A Free Golf Trip Quote
Lewis and Clark Golf Trail Map
Lewis and Clark Golf Trail Contact Information
701-355-4458
Recent Lewis and Clark Golf Trail Articles
Whether you have played a course 20+ times a year or looking to play the course for the first time, insights from an insider can help enhance your golf experience. Below is an interview with Casey Moen who shares some valuable tidbits about the course, memorable holes and must eats an...
---
Golf Trail Videos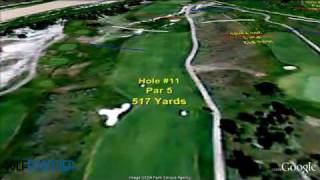 View Video
---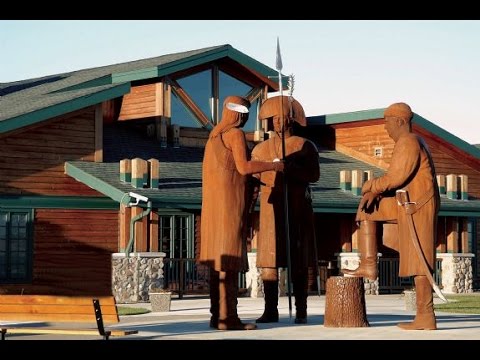 View Video
---